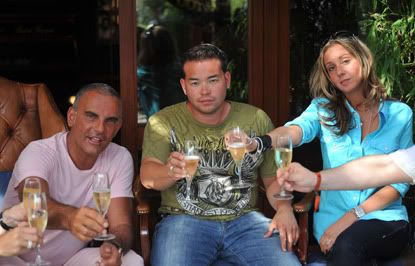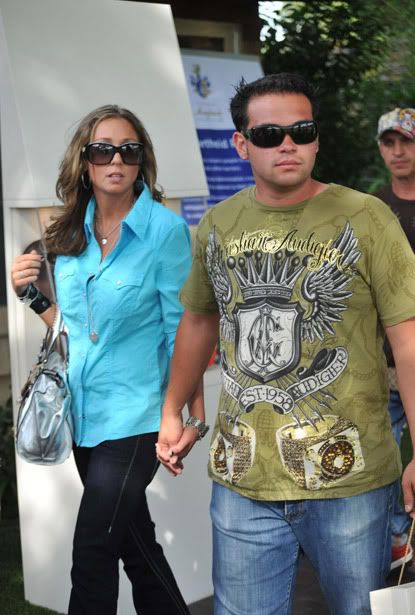 No more lame "No Worry Beef Curry" shirts for this guy. He drops the baggage and his true douchebaggery comes to light.

Hanging out with Christian Audigier and his new GF. Forget about the kids and the ex-wife. He's got a life to live now.

All he needs now is to start training for MMA and he'll be the total douchebag package!

I wonder what Kate thinks? LOL!